Environmental health is the branch of public health that is concerned with all aspects of the natural and built environment that may affect human health. If you know what is a healthy environment then you obviously follow it regularly to keep you and your family healthy. It is not easy to understand what could be done for a healthy environment, but determining every aspect can lead to better lifestyle. It can represent humans, animals or any other living beings including plants. However, this term is used to refer the human environment which could pose risks for health hazards or other diseases. It includes the total surrounding condition and improved effects on the environment.
Without a proper surrounding, a person cannot perform his daily task easily. Our built environments give us cues as to how to inhabit them and have tremendous effects, sometimes subconscious, on our lifestyles. Do you walk, drive, or bike to work? Do you take the stairs or the elevator? We make these types of decisions, which are largely based on comfort, on a daily basis.
The Interior Designer plays an important role in recommending appropriate design strategies that affect productivity, health and well-being. Additionally, through specification and purchasing of verified sustainable products, designers can influence the market to move in a greener direction, directly improving human and ecological health. It is therefore crucial to select quality products and materials that live up to their sustainable claims. Allowing access to daylight and views through thoughtful space planning and furniture design positively affects users.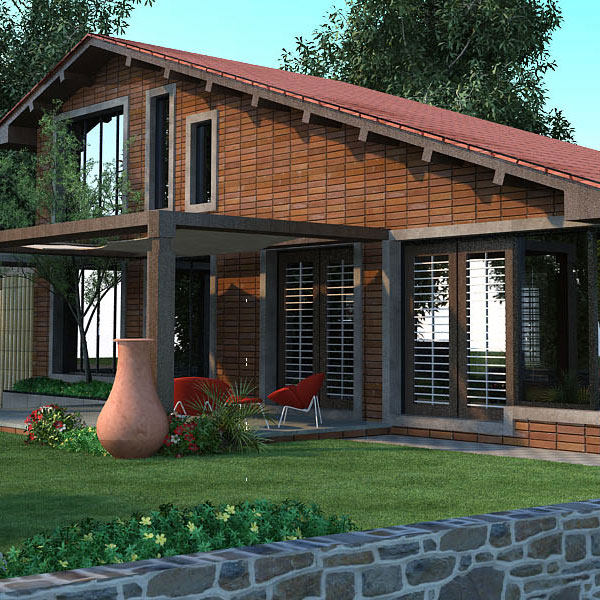 Have you ever thought about how much time
you spend in interior environments?
According to the Environmental Protection Agency, the average Indian citizen spends 87 percent of his or her time indoors.
Interior designers determine the sizes of indoor spaces and their arrangement, as well as the selection of all the things with which we fill spaces, such as surface materials, furnishings and accessories.
These decisions directly impact human health and wellbeing.
A qualified interior designer can help maintain good indoor air quality.
For example, volatile organic compounds (VOCs) are found in all types of interior finishes and products, such as paint and upholstery cushions.
Over time, these VOCs are emitted as gases and can cause nose and eye irritation as well as serious respiratory illness. In a work environment, isolating equipment such as printers and photocopiers can also improve indoor air quality by reducing the dust associated with paper.
Interior designers allocate space for circulation and arrange both exits and furnishings to make sure that individuals across the range of human functioning can access all parts of a space and conduct desired activities.
Additionally, these elements ensure that people can safely exit a building during an emergency. The arrangement of space also provides access to natural light and views for the users.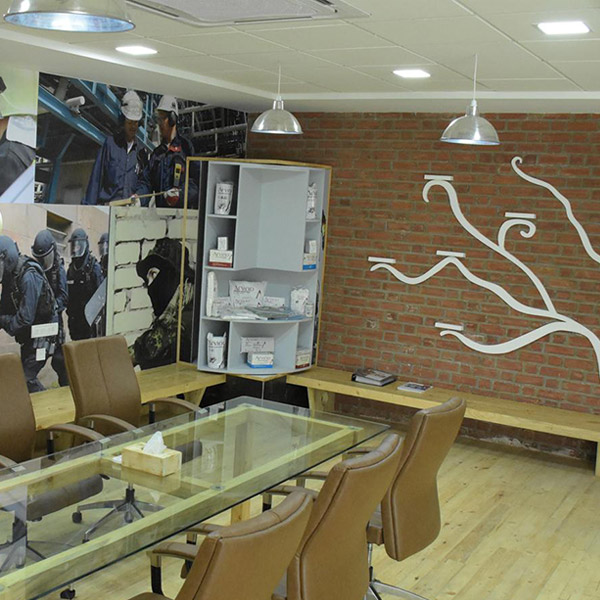 Visual access to the outdoors improves
both task performance and attitude.
Interior designers can influence our emotional health and brain functioning.
Certain colors can make us feel warm or cold or even chatty!
Some colors have been linked to aggression.
Different pattern scales for wall-covering and carpet have been shown to influence children's play behaviors, and the scale and enclosure of study spaces has been shown to influence the task performance of children with attention deficit hyperactivity disorder.
There are many ways in which our interior environment contributes to our health and wellbeing, and interior designers make many of these critical decisions.
"Architects see form, light, and color" whereas the rest of people see "walls, floors, doors."

"Emotions are pulling our clients and end users in another direction."

"People look at buildings with emotions, not intellect."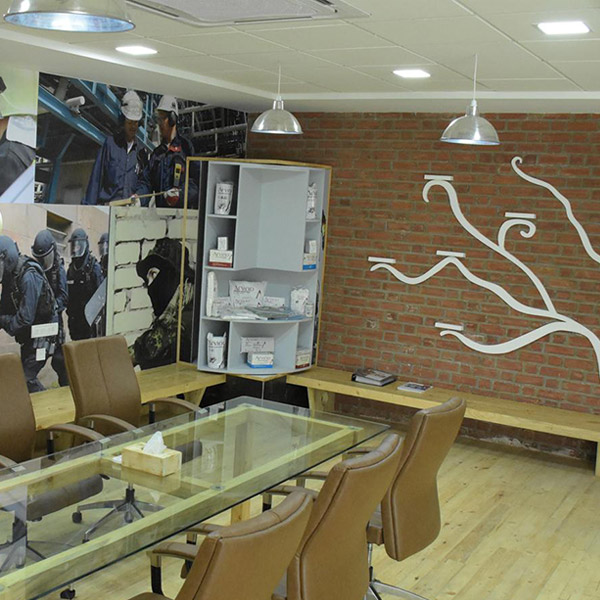 Interiors should be designed with humans in mind, who understand space at an intrinsic level as a savannah. The ground should be darkest, like a path, whereas the mid-range, eye-level colors should be neutral, and the ceiling should be light, like the sky.
"Humans feel most comfortable in spaces that follow nature, instead of monochromatic bubbles."
Spring, summer, early autumn photos with lots of green are effective, while winter scenes won't have much effect.
Photos with signs of humans in the foreground are important, as they show "this is a safe place."
More companies need to think through the effect of colors.
One client had a dull conference room that actually stymied creative discussion.
Simply painting a wall orange "lifted energy levels."
McDonald's has known this for years, which is why they paint all their stores in "high-energy colors like red, yellow, and orange so you eat more, faster."
Gyms should similarly be painted in brighter, exciting colors to get people to exercise more.
Some practical suggestions
All good designers should already know:
Turn on your instinctive, emotional brain.
Remove your design ego.
Pretend you are an 85-year old and a 9-year old.
Ask yourself how the design makes you feel and behave.
Does the building or landscape reduce or induce stress?
Does this place make people healthier and happier?
Don'ts during design your space:
Avoid placing televisions in children's bedrooms as it may be associated with negative health and behavior outcomes (e.g., lack of sleep, problematic social behaviors).
LIVING ROOMS
Recognize that the living room can be used as both a private (sharing intimate moments with a partner) and public (hosting parties with friends) space.
Create living room spaces that foster comfort, relaxation, and refuge.
Recognize that memories of time spent with family or friends in the living room may affect the connotation they have with the space during moments of solitude in the same space.
Understand that hosting guests in the living room may include both formal (e.g., entertaining) and intimate (e.g., sharing personal stories) scenarios.
Recognize that objects placed within the living room may create a connection to family, friends, or experiences during moments of solitude.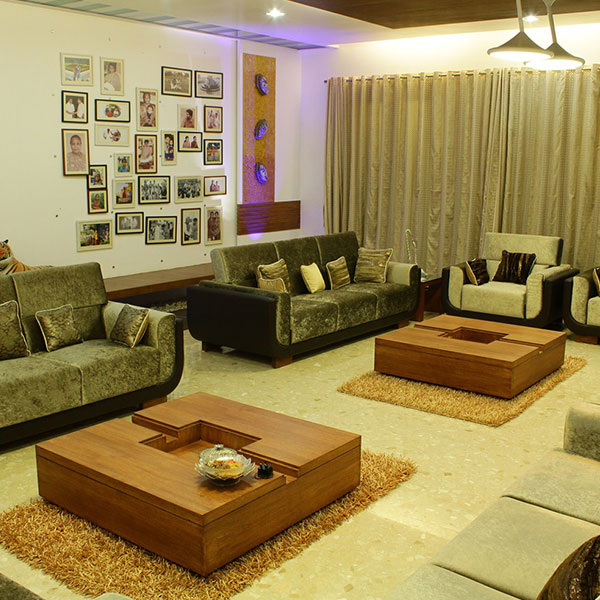 We're surrounded by interior design
Take a look around you: For those of you reading this blog from your office, coffee shop down the street, or living room at home, everything from your overhead lighting to flooring represents a design decision. Given that we spend upwards of 90 percent of our time indoors, these decisions matter – and can have profound effects on our health and the environment.
One of the most important aspects of sustainability is health –
health of the indoor environment, of the occupants, of the materials.
Interior designers offer specialized knowledge of interiors materials and FF&E (furniture, fixtures and equipment) that promote good indoor air quality, are toxin-free, and are water/energy-efficient.
For example, formaldehyde is a known carcinogen that is ubiquitous in furniture and cabinetry.
Understanding the health implications of this substance and how to source formaldehyde-free products demonstrates
the value interior designers bring to the table.
Why hiring an Interior Designer/Architect
is a wise and sensible choice
People believe that Architect/ Interior designer are only for the rich and famous or those with so much money that they don't know what to do with it all. In reality they save you a great deal of time and money and headache medicine!
1. Save Money
It might sound strange that hiring someone to design your home would save you money since you have the additional fee of the designer, however
Mine makes a compelling point.
"Hiring a designer can help you to avoid costly mistakes that will not only help you save money but can increase the value of your home."
Especially when selling your home – interior design is essential when listing your home.
It can help boost buyer appeal and set your home above the competition.
2. Professional Assessment
"A designer can give you a professional assessment of your situation, that will will lead to a solid plan of action.
The order of things in a design plan is key in determining what can be repurposed or should be edited.
This will not only effect the budget but help you to spend it more efficiently."
A designer offers an extra set of eyes, but these eyes are trained to see and notice things that you may not.
3. Budgeting and Planning
A designer can keep you on budget and save you time and effort. A designer knows where to go for resources for everything related to your home. This will save you endless amounts of time researching products, brands and prices. A designer will have all this readily on hand, and should he or she not, will spend the time researching so that you don't have to.
4. Liaison
A designer will be able to build "a stronger bridge between you and your other consultant or contractor early on and can head off design misses in your overall plan. This is crucial in managing time and money explains Devang. Also designers are trained to think about things we may overlook. "It's so important that the lighting and furnishing needs are addressed before construction. If your living room sofa is floating in a the middle of the room you want to make sure you have the proper placement for floor outlets."
5. Wide availability of resources
There are things available to designers that are not available to the general public in terms of connections, resources and general merchandise. By culminating these resources designers can help to make your space look more collected, unique and pulled together.
6. Contacts
"In addition to vendor resources, designers have many home improvement industry contacts. They can save homeowners time and headaches trying to identify reliable, contractors, plumbers and electricians for their projects."
7. Wow Factor
Designers can help to give you the "wow" factor you've been looking for. They are trained to think differently, spatially and to see an overall picture that clients often cannot. "Thinking outside of the box is what designers do all day long."
8. Home sale
A decorator can potentially add a great deal to the aesthetic of your home, which in turn can increase showings and sales. This increased appeal can exponentially speed up the amount of time your home sits on the market before it is sold. The benefit here is two-fold, a faster turn-around time and more money in your pocket.
9. A trained eye
"A designer is a professional with a trained eye that can automatically tell you if there is something wrong or right with a space. Having that immediate consult is a major advantage when making aesthetic decisions. It is the result of years of experience."
10. Visual story-teller
Devang concludes with the fact that : "Interior design is a skill and an art that will only enhance the space and the quality of your life in the space. Hiring a pro raises the level of that experience and makes your house a home. A designer can help you tell your visual story. I can't think of a better reason than that!"
Avoid during designing your home:
Don't over-furnish your room
Don't try to squeeze into something that doesn't fit
Don't be a clutter-bug!
Don't be a victim of poor lighting
Don't pick your furniture before you pick your paint colors
Don't underestimate the importance of budgeting
Not enough variety
Don't hide your windows
Don't back your furniture up against the walls
Don't have a focal point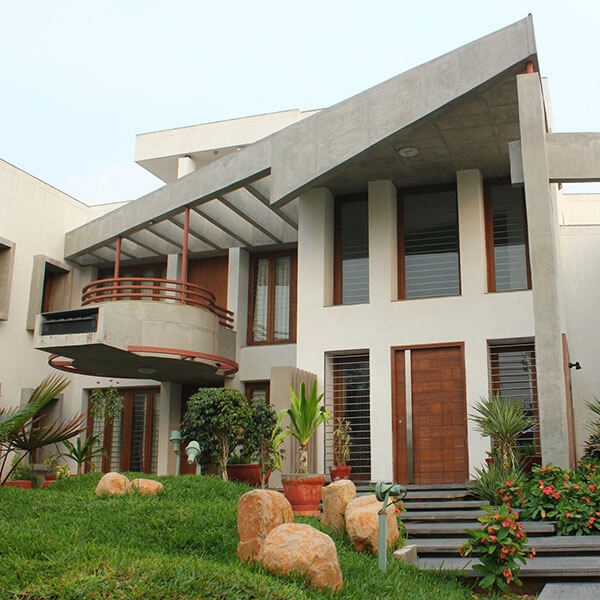 How to Determine if you Need an Interior Designer
Your home should be a reflection of your personal style, lifestyle and attitude towards life.
If you look around your home and it is lacking life and personality you may need to hire an interior designer.
If you once liked your space, but now you and your family are at a different place in life and need an outsider's view and touch, an interior designer can help.
Some people have the time and know how to put towards choosing décor, colors, and finishes together while others get overwhelmed with the number of available color choices, and styles.
Talk to an Interior Designer first
Most designers will offer a free consultation to come to your home and assess your design dilemmas and walk through your options. Some designers will have tier pricing where you can do work yourself and then utilize them for a few options, rather than the entire project. This is good for a do-it-yourselfer that doesn't want to take on everything.
If on the other hand you want to sit back and relax, there are always great options for you!
The decision to hire an interior designer can seem difficult, but in reality is not. It will require you to figure out how much help you want, and what you enjoy doing yourself. If your budget permits then hiring an interior designer can be the most rewarding decision you can make for a quality design job of your living space. Use these tips to guide you in your decision, it's now yours to make!